Book Club Is TONIGHT!
Join us tonight (3/15) for a Google Meet book club discussion! This month we read The Midnight Library and it gave me a lot of food for thought. I can't wait to hear your thoughts!
I'm so excited to see you all and chat with you LIVE. To join tonight's book club, you must use the EXCLUSIVE link I sent to my paid subscribers. Can't wait to see you there!
---
What You Might Have Missed At Classically Abby…
---
Sign Up For Personal Coaching!
If you would like to have a one-on-one session regarding dating, leveling up, fashion styling, wardrobe help, makeup guidance, homemaking, navigating career choices, or anything else you'd like my advice on, I will now be offering one-hour sessions for a small extra fee. Only premium subscribers have access to these sessions, and for $75, we can have a really focused conversation about how to get you where you want to be!
If you're interested, leave a comment down below. Once you've booked a session, I'll send you a questionnaire so we can determine what you want to work on. Then we'll schedule a time that works for you! I'm so looking forward to chatting with you all and getting to know you even better.
---
Quote of the Week:
"If there is no struggle, there is no progress." - Frederick Douglass
---
Classic Style Inspo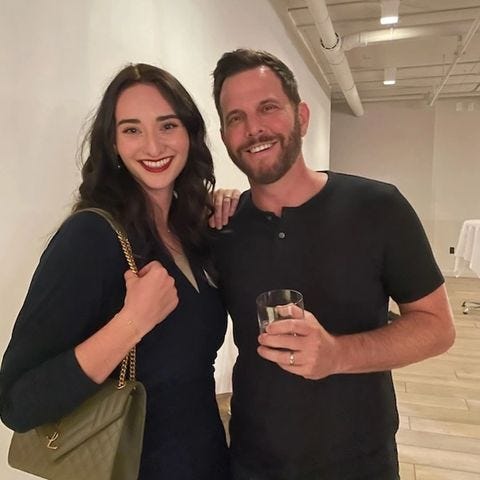 A red lip never goes out of style! I like to wear red lipsticks for special occasions and I always think it dresses up my outfit. Find a color that works for your skin tone, and make sure that it makes your teeth look white! That's a danger with red lipstick - sometimes, the wrong color can make your teeth look yellow.
---
Since moving to our new home, our couch's throw pillows have been giving me grief simply because they didn't match the look of our living room. So I hopped over to Amazon and found these beautiful pillow covers - and voila! They look so great on our couch and they're wonderful quality.
---
Welcome to Classically Abby! 
I'm a wife, mama, opera singer, entrepreneur, YouTuber, and your guide to becoming the classic woman you've always wanted to be! Follow me on YouTube, Instagram, and Twitter to see how! And together, let's be classic. 
---
*Disclosure: This email may contain affiliate links, which means I may receive a commission if you click on a link and purchase something. Thank you for your support!
---
The Classic Girl's Guide To Jazz
Hello classic crew and happy Wednesday! I hope everyone is having a lovely start to their week. As you know if you listened to my podcast update, we are getting ready for Mr. Baby's first birthday party! I can't believe he's already one years old! He's growing up so fast, and it makes me emotional to think about. Especially because we are also weaning! I didn't really have a goal for how long I wanted to breastfeed - all I knew was that I wanted to do it. But making it to a year, which is when a baby can stop with formula and breastmilk and switch over to cow's milk, is a huge accomplishment for me and I am really proud of both me and my son. It's really emotional ending this chapter for us, but I know it's the right time. I just can't imagine stopping completely because it's been a full year of nursing sessions! I guess I might have to buy myself a non-nursing-friendly dress to make myself feel better that this chapter is coming to a close. 😂
I decided I really wanted to throw a big party for Mr. Baby's first birthday for a few reasons. The first is that I love party planning, and how many times do you get to throw a real themed party? Not as much as you would think! Second, I know that Mr. Baby won't remember his first birthday, but I like to think of it as a celebration for everyone else. We are celebrating him because we love him and we are so glad that we get to be a part of his life! Some people roll their eyes at me and say, "Oh, well, this party is really for you." And you know what? I'm okay with that! The first year of motherhood is a huge accomplishment for anyone, and I think it's great to celebrate this milestone. It's not only your baby's first birthday, but also the first anniversary of you becoming a mom - and that's pretty great.
In today's article, I wanted to share with you all The Classic Girl's Guide to Jazz. I grew up listening to jazz because my dad is a jazz pianist, and I think it's up there as one of the most classic genres of music to listen to. Why?
Keep reading with a 7-day free trial
Subscribe to Classically Abby to keep reading this post and get 7 days of free access to the full post archives.