MONTHLY CALENDAR: A new update to your newsletter!
After a request from a subscriber, I've decided to include a list of important dates in each newsletter so you know what to expect for the coming month. Now, you can plan for our video calls in advance!
January 5, 2023 at 8:30 PM EST: Book Club Discussion

January 17, 2023 at 8:30 PM EST: Watch The Young Victoria and LIVE CHAT on the Substack App!

January 19, 2023 at 8:30 PM EST: Movie Club/Girl Chat
---
This Month's Movie Club Selection!
This month we will be watching The Young Victoria. If you'd like to watch it with your friends, have them join the fun by becoming premium subscribers!
---
This Month's Book Club Selection
Book Club is meeting THIS THURSDAY at 8:30 PM EST. This month we are reading fiction (we switch up month-to-month), and I'm excited to get into the festive spirit. The book we will be reading is…The Christmas Bookshop! I chose something fun and easy to read as we get into the holiday spirit. I hope it makes us all feel warm and cozy!
---
What You Might Have Missed At Classically Abby…
---
Quote of the Week:
"Gratitude makes sense of our past, brings peace for today, and creates a vision for tomorrow." - Melody Beattie
---
Classic Style Inspo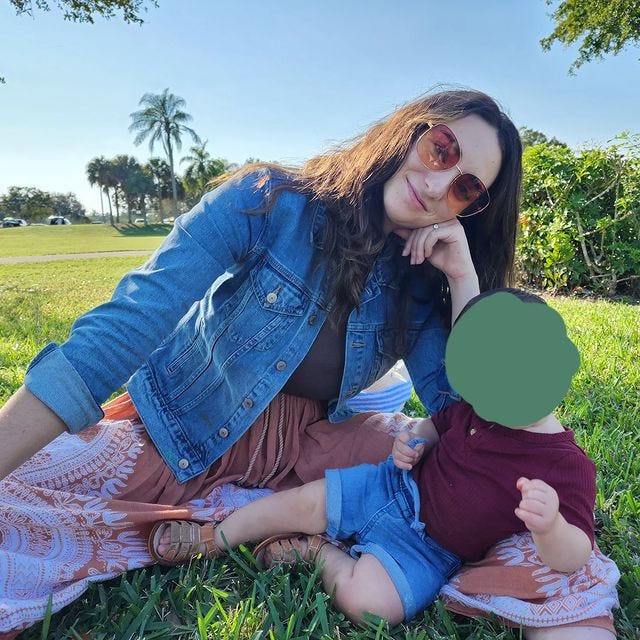 Is anything a better addition to your wardrobe than a jean jacket? I love how quickly a denim jacket dresses your outfit down and makes you look like you put in much more effort than you actually did. Having a denim jacket in your closet is such a gamechanger and makes looking stylish easy!
---
These magic erasers are so great for cleaning your home! I just ordered a new pack on Amazon and I plan on using them to clean up the scuffs on my walls and other small messes around my house.
---
Welcome to Classically Abby! 
I'm a wife, mama, opera singer, entrepreneur, YouTuber, and your guide to becoming the classic woman you've always wanted to be! Follow me on YouTube, Instagram, and Twitter to see how! And together, let's be classic. 
---
*Disclosure: This email may contain affiliate links, which means I may receive a commission if you click on a link and purchase something. Thank you for your support!
---
Happy Tuesday friends! How's your week going? Did you have a fun New Years? Jacob and I had a very quiet night in on New Year's Eve, and then spent Sunday at a family pool party followed by a community member's son's Bar Mitzvah! We finished off the long weekend by going to a pedestrian mall we enjoy and grocery shopping together. That sounds like a chore, but my husband and I actually enjoy going to the market as a date night - and Mr. Baby came along too! Speaking of which, Mr. Baby is just the MOST fun lately. He's crawling like a champ and starting to cruise and I could NOT be more obsessed with him. On another note, this coming weekend we are hosting a Murder Mystery party and if it goes well I might write a post for next week all about how to host one yourselves!
It's officially 2023 and I'm so excited to jump into the new year. I spent a lot of time these past few days thinking about ways I want to improve, grow, change, and incorporate new rhythms and rituals. But as I was making a plan for the new year, I came across this video by Rabbi Manis Friedman, the author of the Joy of Intimacy, a book we read in our book club a while back. In it, Rabbi Friedman discusses a really interesting idea.
Keep reading with a 7-day free trial
Subscribe to Classically Abby to keep reading this post and get 7 days of free access to the full post archives.